Types of Custom Training We Offer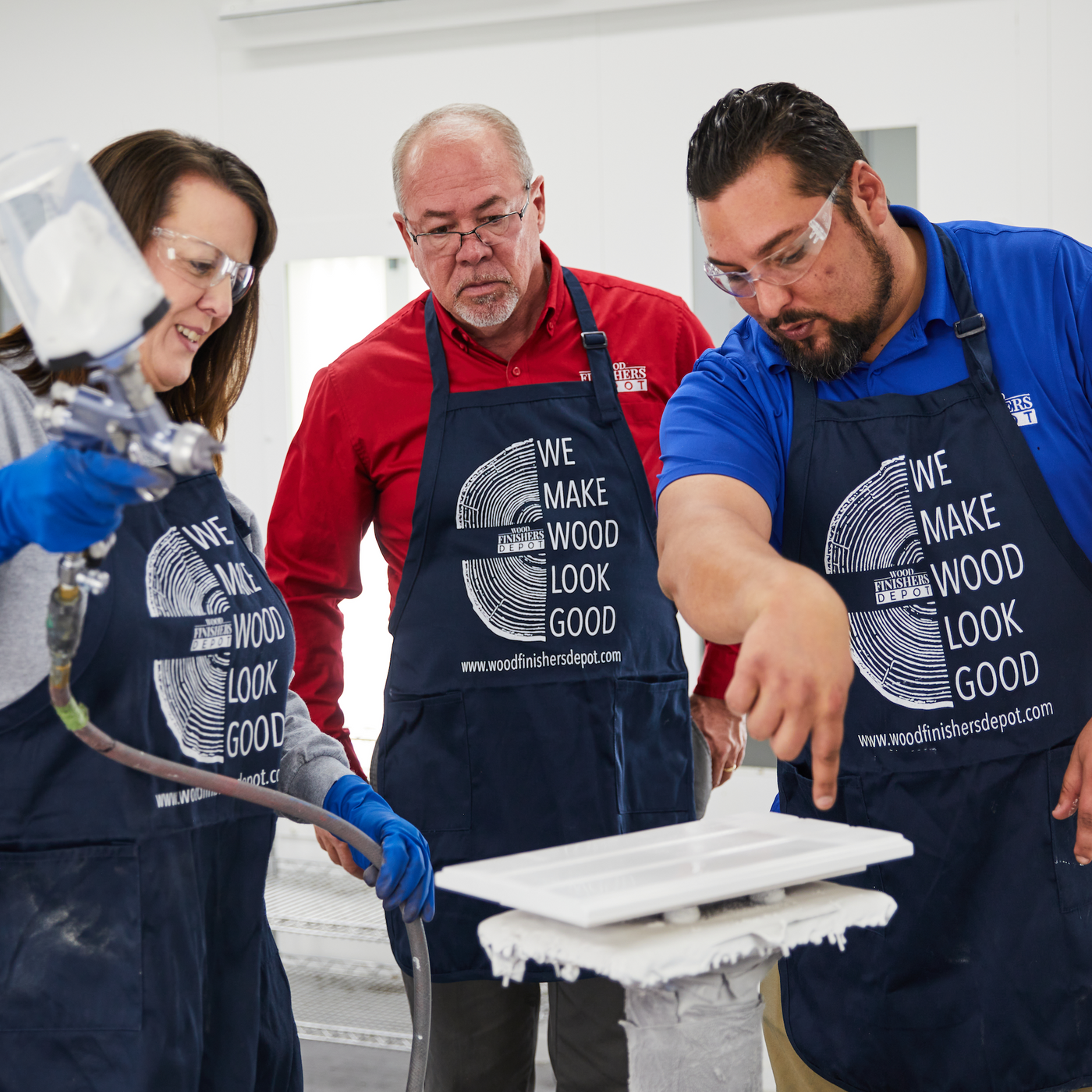 Hands-On Training
We offer hands-on training at state-of-the-art facilities in Houston, Texas. Advance your professional knowledge by accessing a wood finishing class near you.
Note: Training is offered in English with Spanish support. We ensure that each professional has the opportunity to learn by making a Spanish translator available on-site. We also offer training documents in English and Spanish.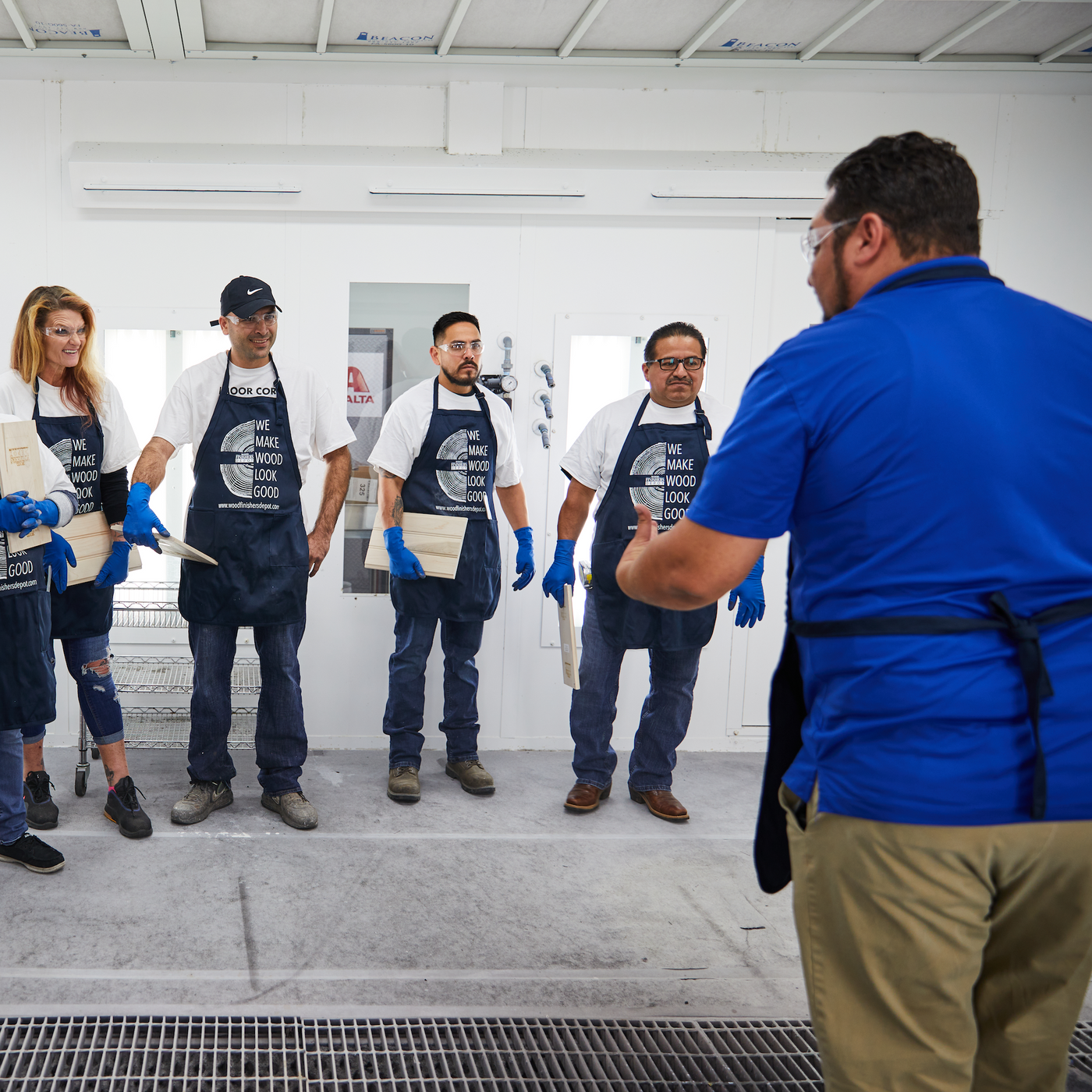 Customized On-Site Workshops
Not in the Houston area? No problem! We'll come to you with a customized on-site workshop for you or your entire team.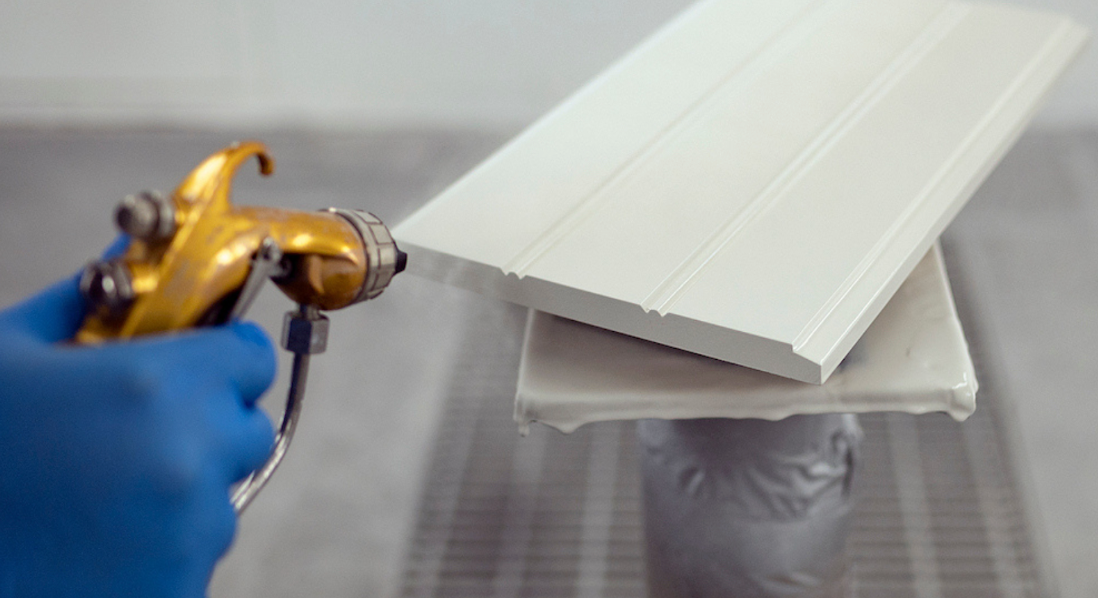 10.23.2023
Looking for guidance on how to achieve a heat resistant wood finish for your commercial or industrial project? Read this valuable information for wood finishing professionals.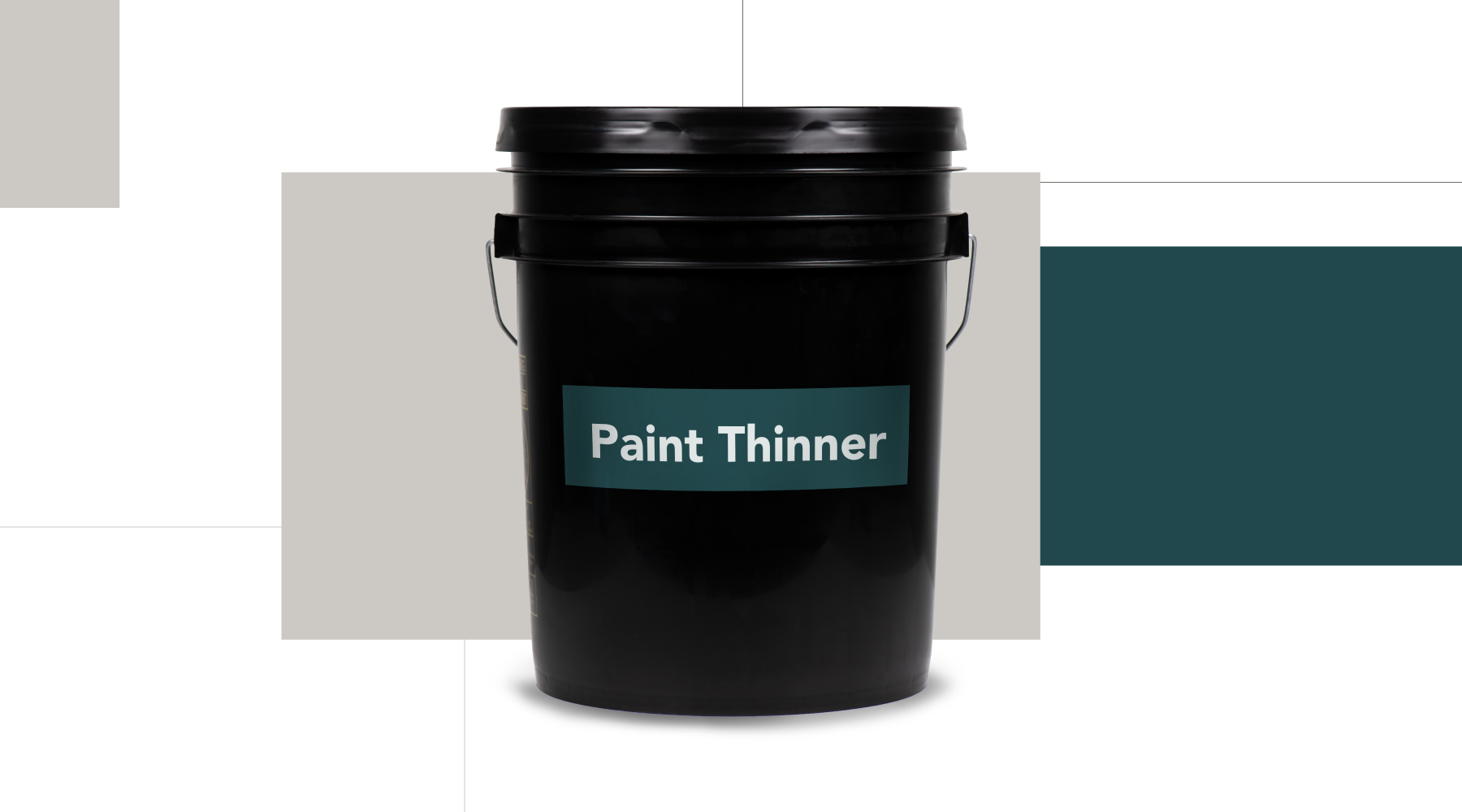 10.19.2023
Looking for a gallon of paint thinner for your wood finishing jobs? Learn why you should work with a team of finishing professionals to ensure you access the right products.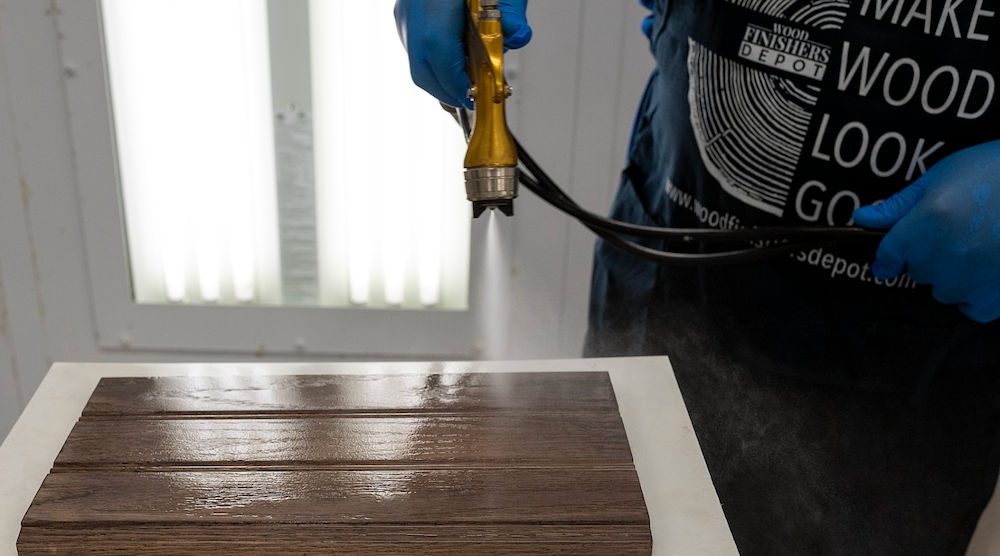 10.16.2023
Find out how to select the ideal conversion varnish colors for wood that fit your customer orders. See the benefits of working with a team of experts to support finishing professionals.